Divorce Process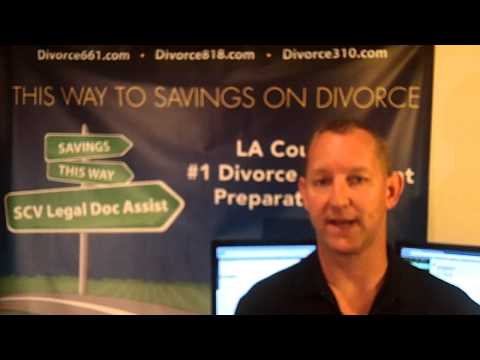 The divorce process can be confusing and frustrating when you are trying to represent yourself.  We understand that.  That is the main reason we chose to offer our affordable divorce service.
The divorce process is essentially about coming to an agreement on the following:
Division of Assets and Debts
Spousal Support
Child Support
Child Custody and Visitation
With all the paperwork the court requires one to complete when going through divorce, we can lose sight of the fact that all we are doing is dividing up our property so you can go your separate ways.
The divorce process is about disclosing to the other spouse all the assets and debts so that when you prepare your judgment, you can detail the property and indicate who is going to get what.
The court has done a good job of making the forms confusing and complicated.  But if you think using the reasoning behind why you have to complete the forms, it makes more sense.
Obviously, this is in cases where you are mostly in agreement and are going through an uncontested divorce.  If you are fighting over assets and debts (money) and you need to get attorneys involved all this goes out the window.  At the end of the day, getting divorce is about money.
SCV Legal Doc Assist is familiar with the divorce process and can help you to prepare your divorce forms and explain the how the divorce process in easy to understand terms.
Getting divorced is all about preparing paperwork and does not need to be expensive.  You don't need an attorney to prepare paperwork.  But you do need to prepare it correctly and in the right sequence as well as ensure you are conforming to proper notice requirements.
SCV Legal Doc Assist simplifies the divorce process.  Give us a call to discuss if using our divorce paralegal services is right for you.